Behind the Scenes
The site-model is cast plaster with black pigment. The mold is created by carving a block of Styrofoam with a CNC-machine. Animations was made with a wide variety of different software, and then pieced together into a final video which was then mapped and projected onto the model.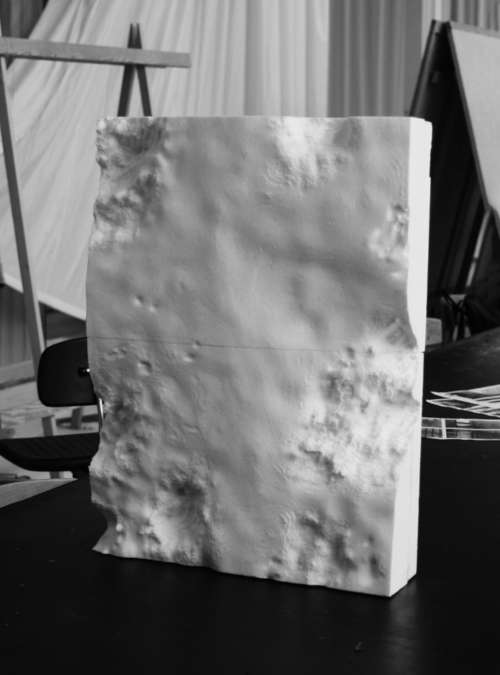 The negative mold, after CNC-machine, before plaster cast.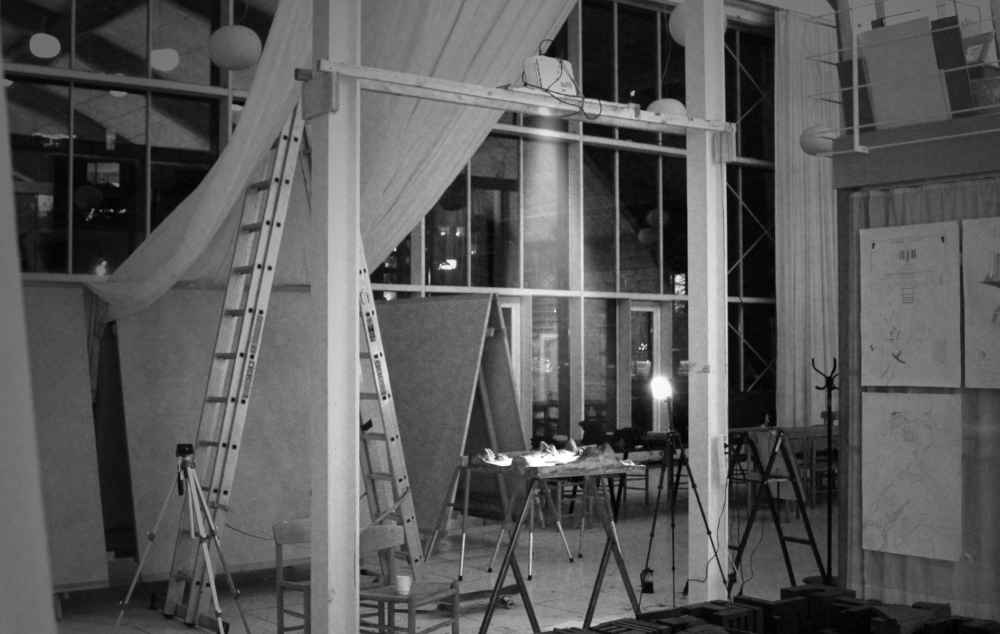 The projection setup itself.