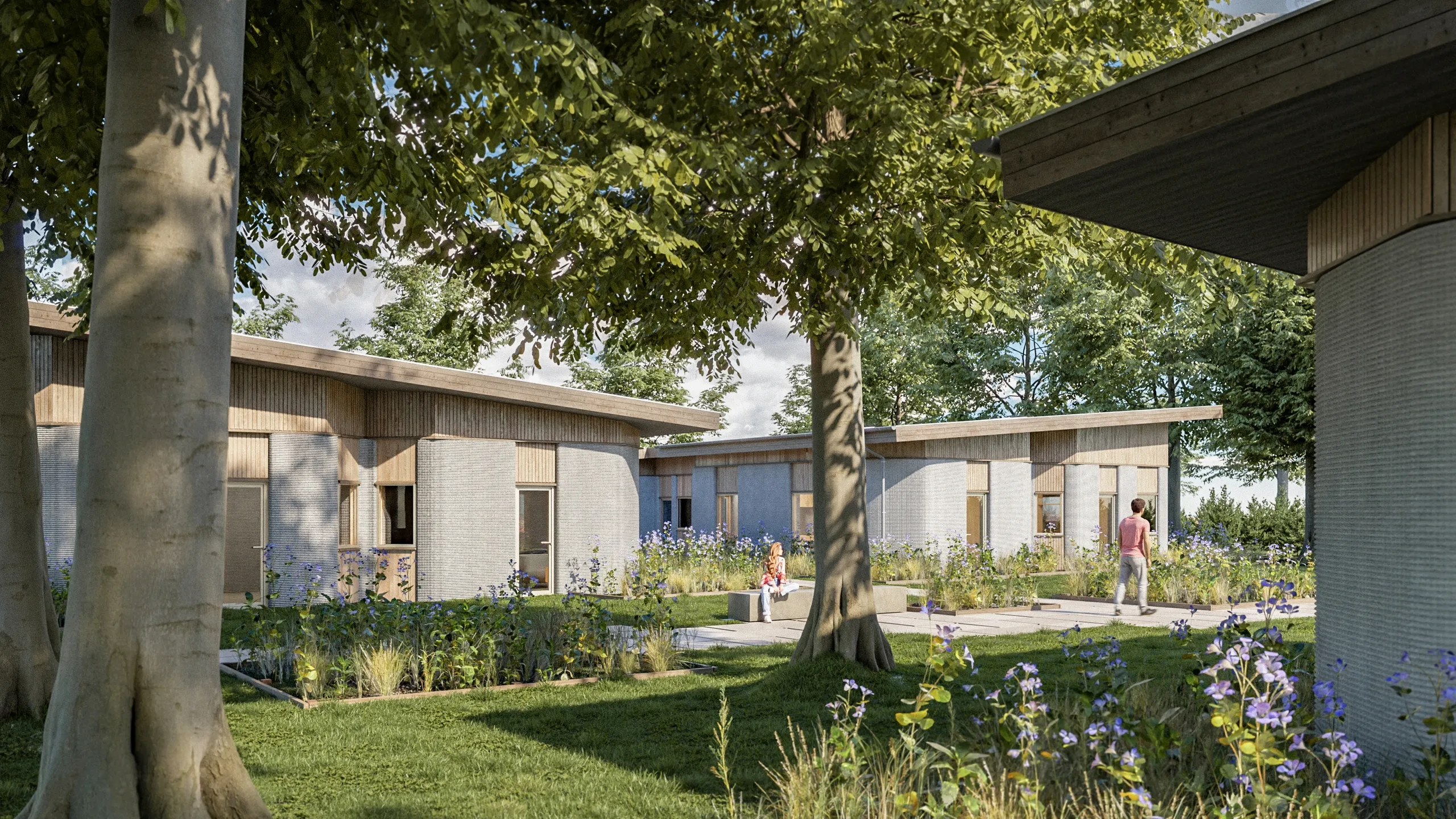 Skovsporet
Skovsporet is a student village in Holstebro, Denmark consisting of 36 ground-level apartments. When completed each of the houses will be some of the largest 3D-printed houses in the world.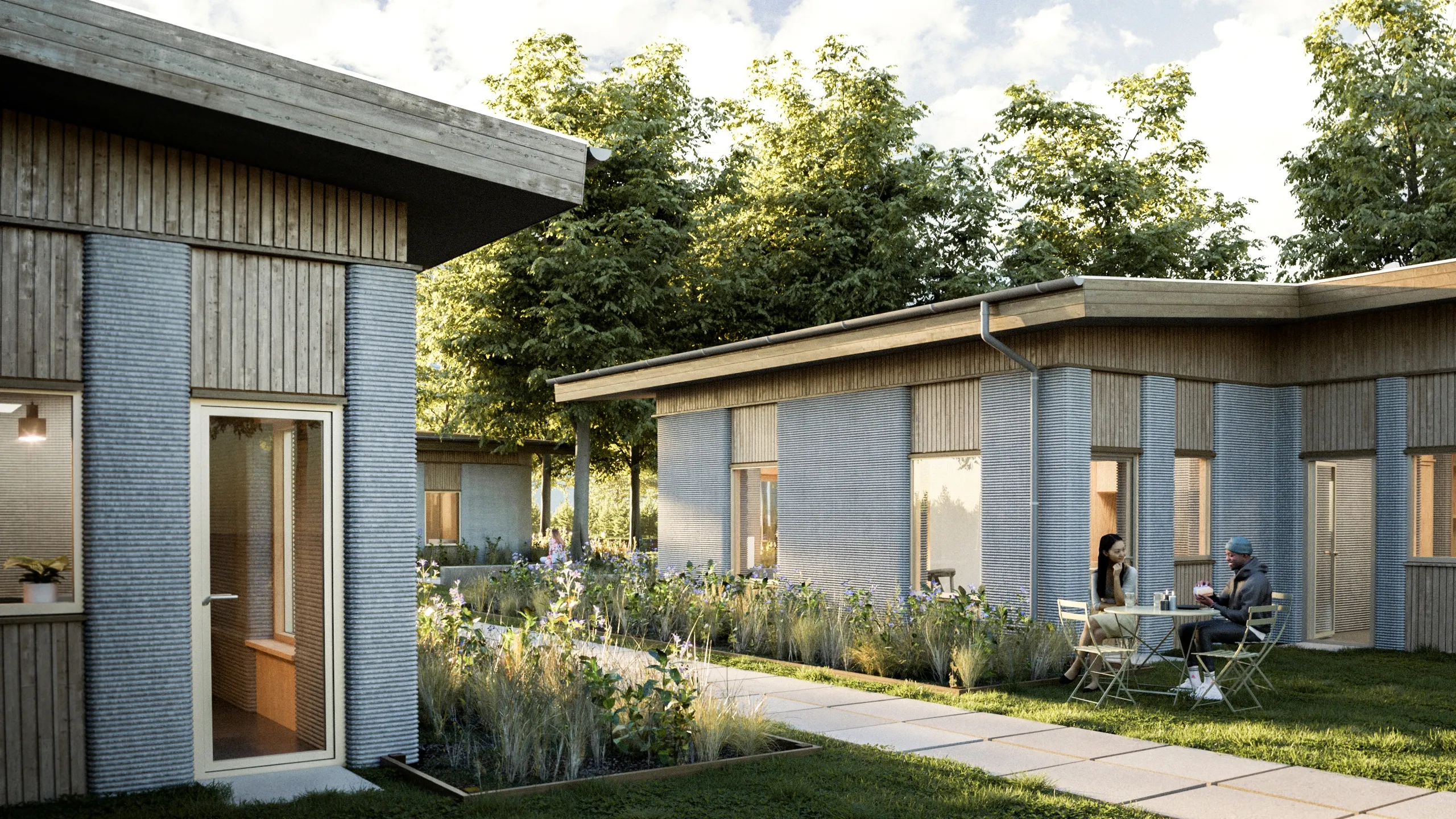 The walls feature coated plywood panels that seamlessly integrate with built-in shelving, presenting both form and function. Dominating the backdrop is an expansive glass window that beautifully frames the verdant garden view. Enhancing the brightness of the space, an elongated skylight punctuates the acoustic ceiling, inviting daylight to stream in. The space allows a sofa optimally positioned to offer outdoor viewing.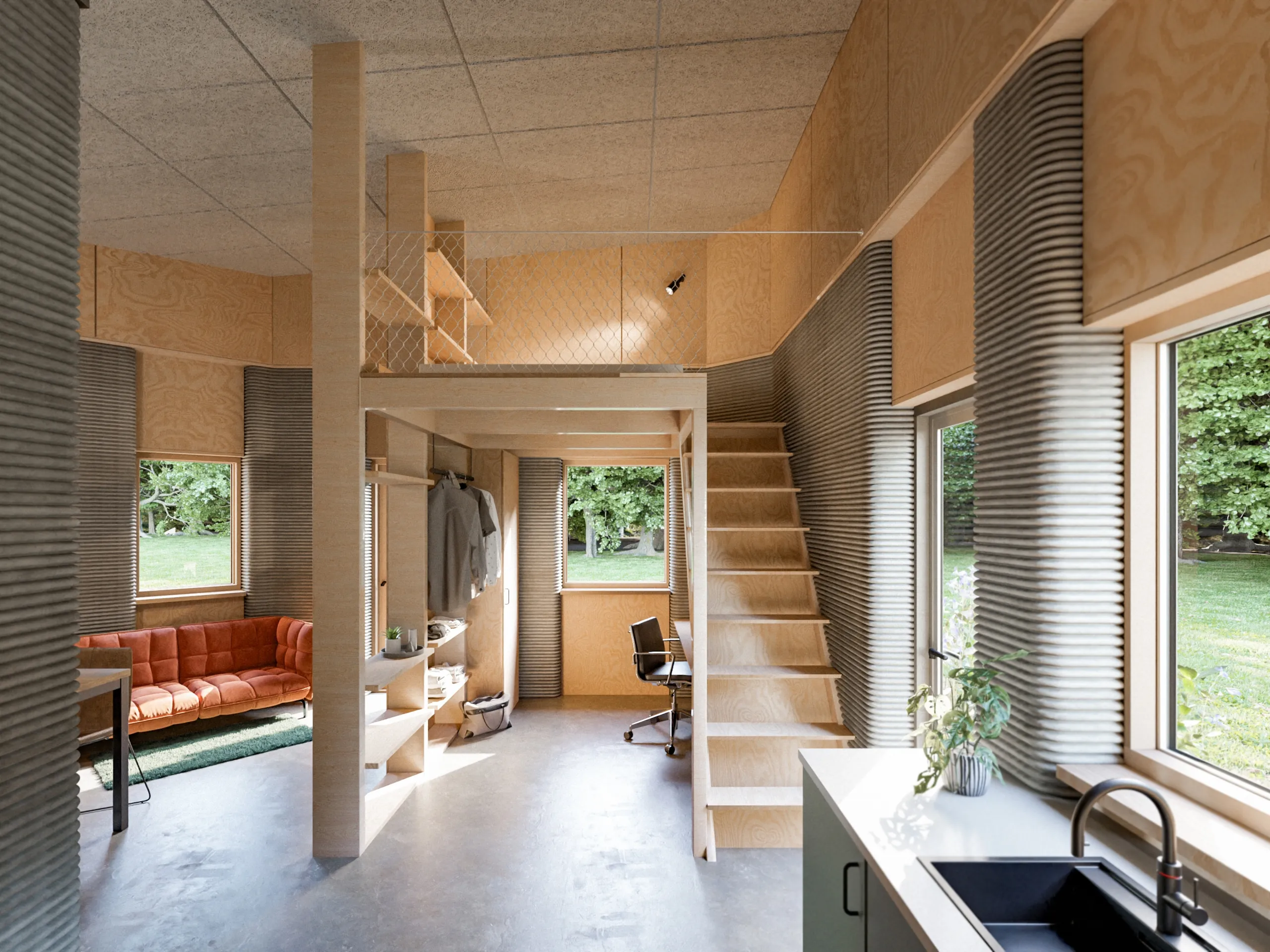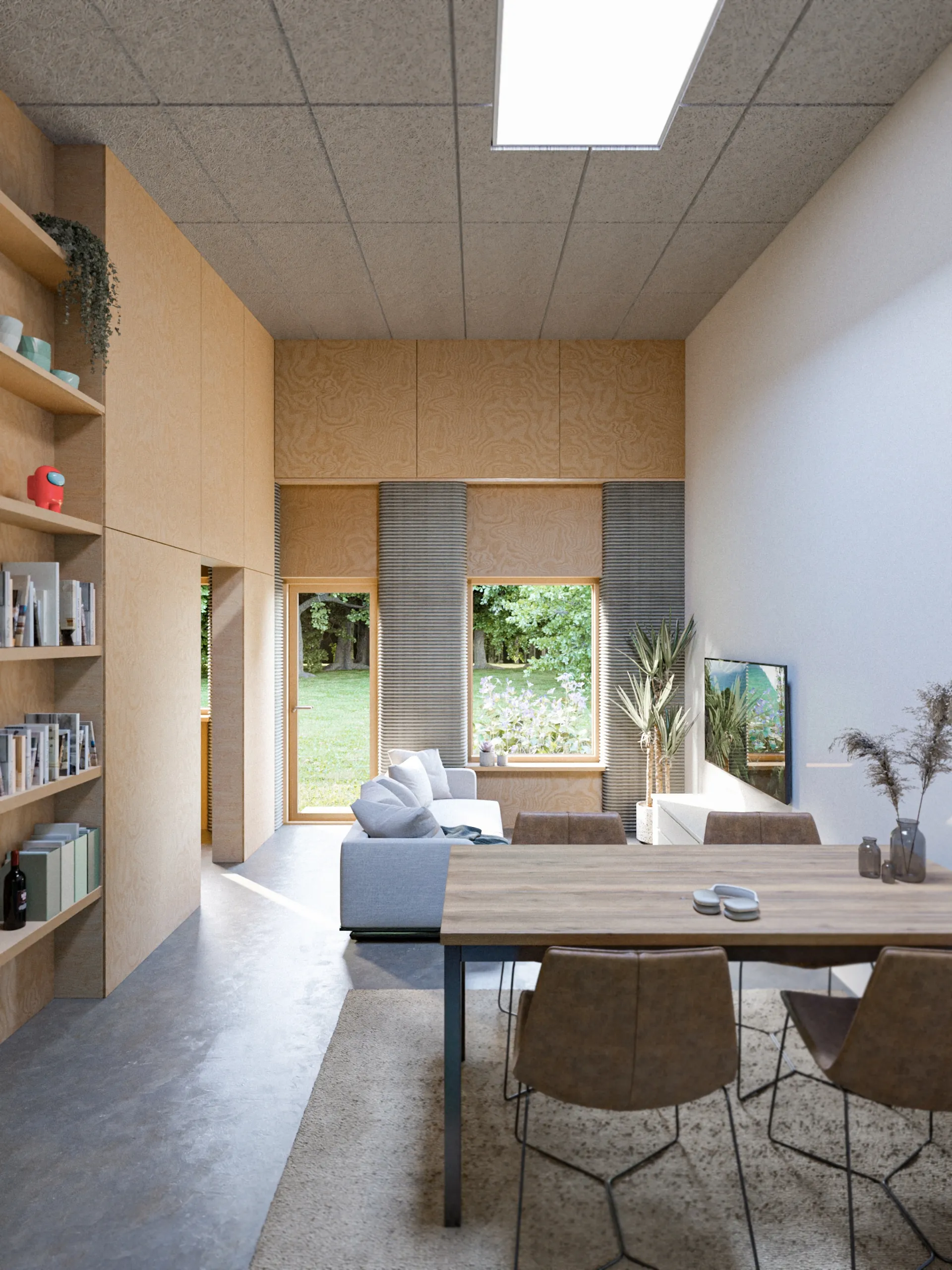 Village atmosphere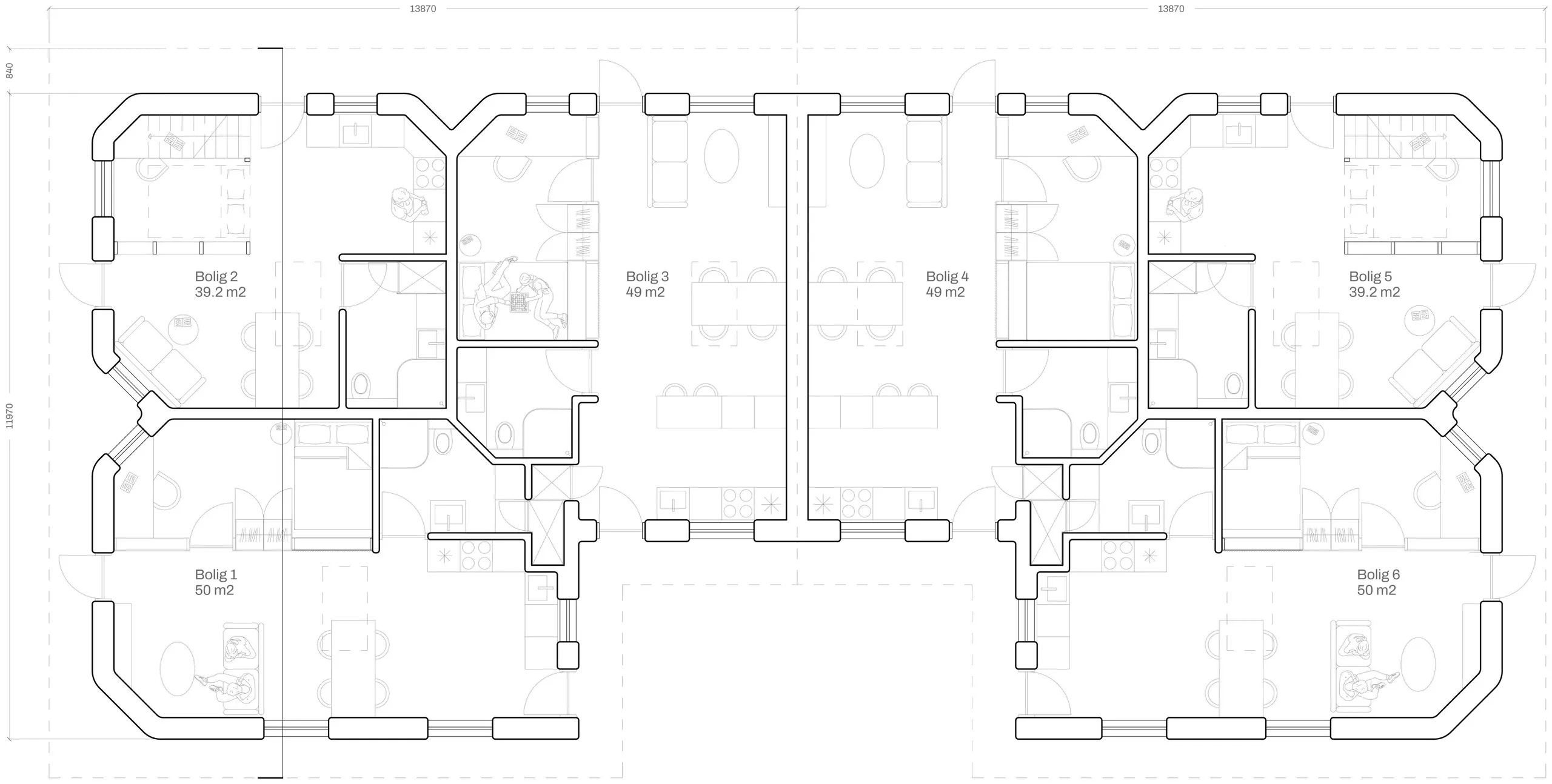 Shaping the community
There are 36 student apartments, divided into 6 clusters with 6 apartments each. Every unit boasts a full kitchen, study area, lounge with sofa, bathroom with shower, and a spacious double bed. Additionally, each apartment features expansive roof windows.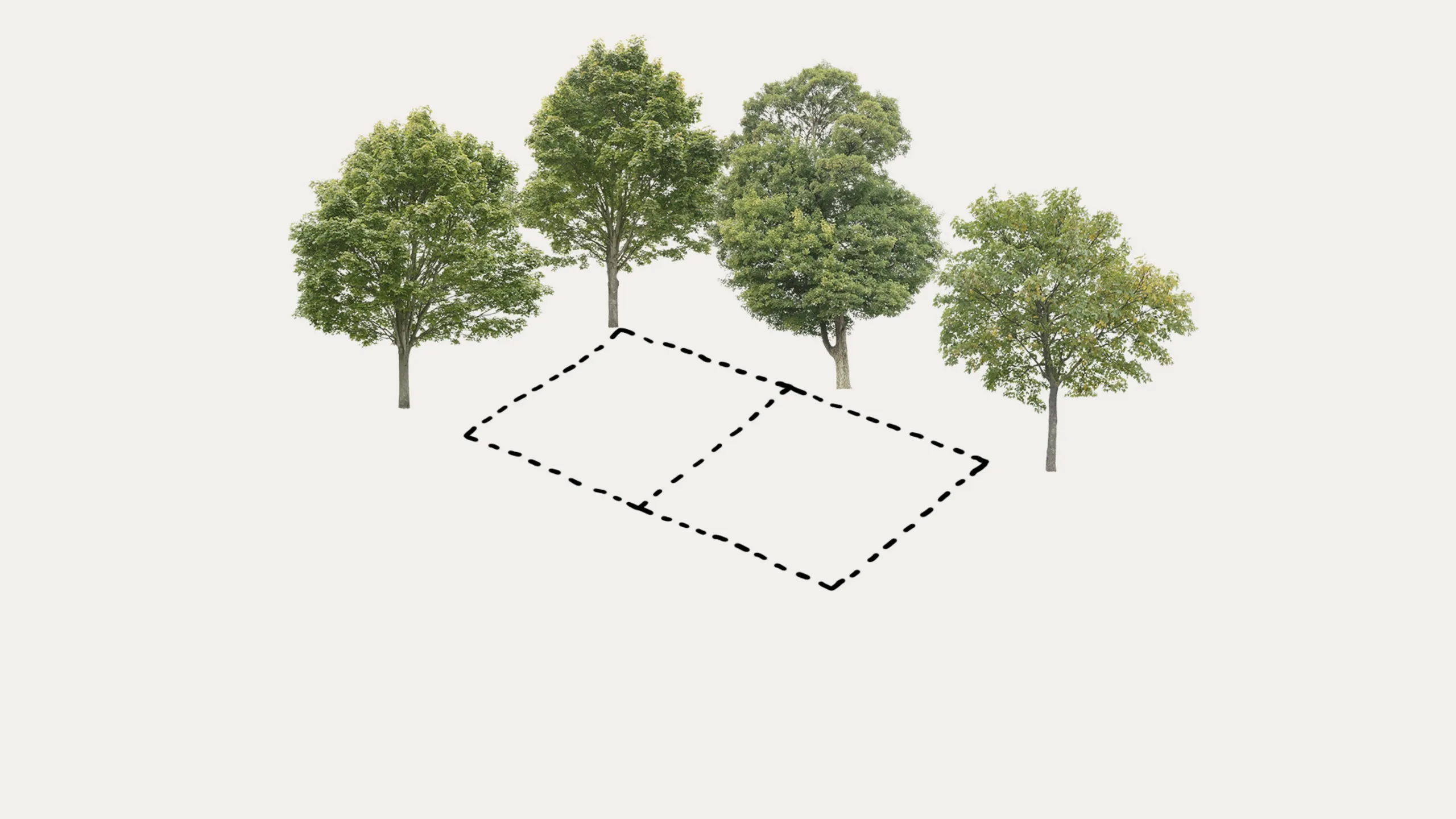 2 Combined print beds
The print beds are carefully placed to fit between the trees to keep 95% of the large, beautiful trees on the site.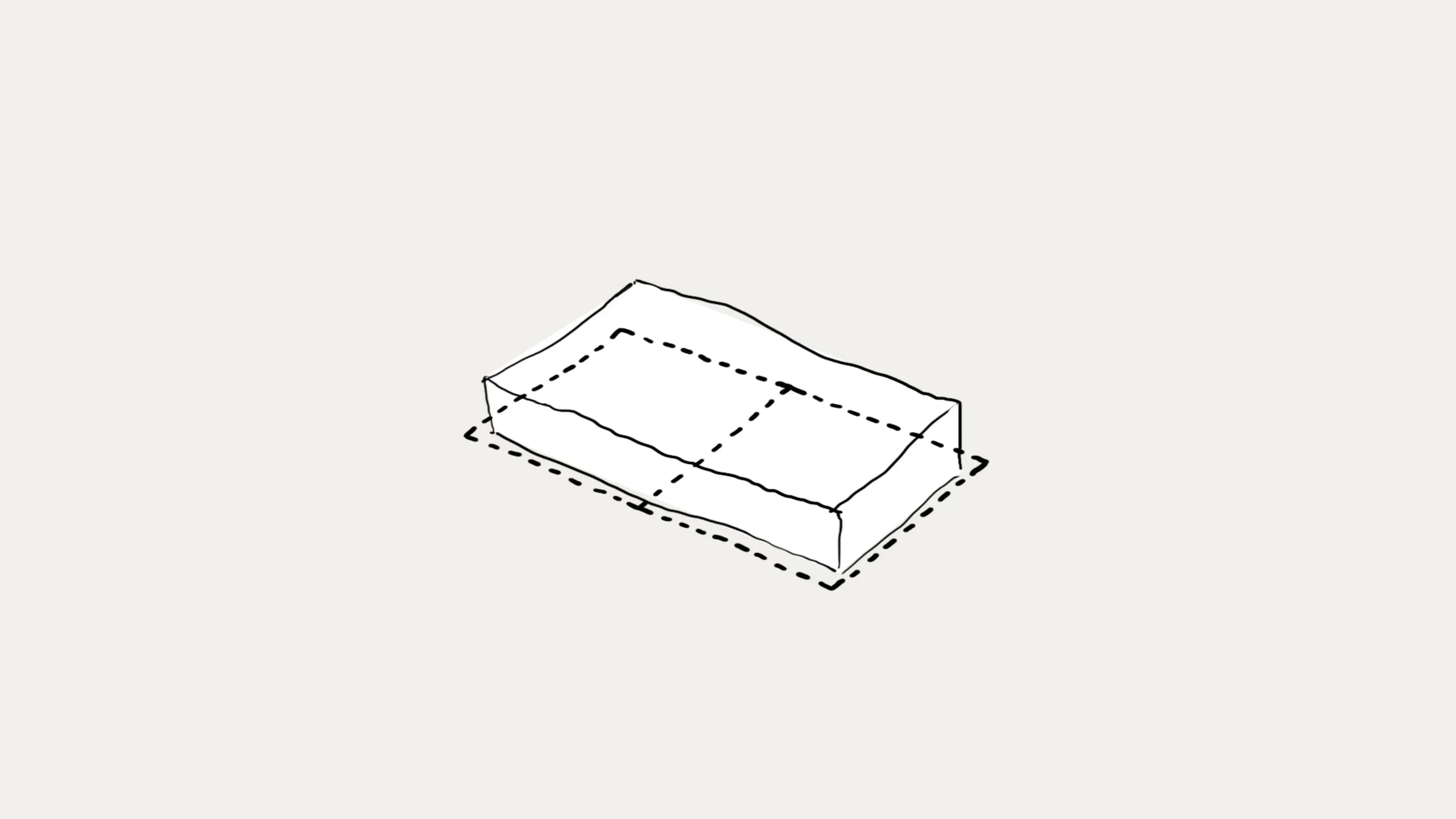 Potential volume
Depicts the maximum possible volume within the printable area. The starting point for each apartment cluster.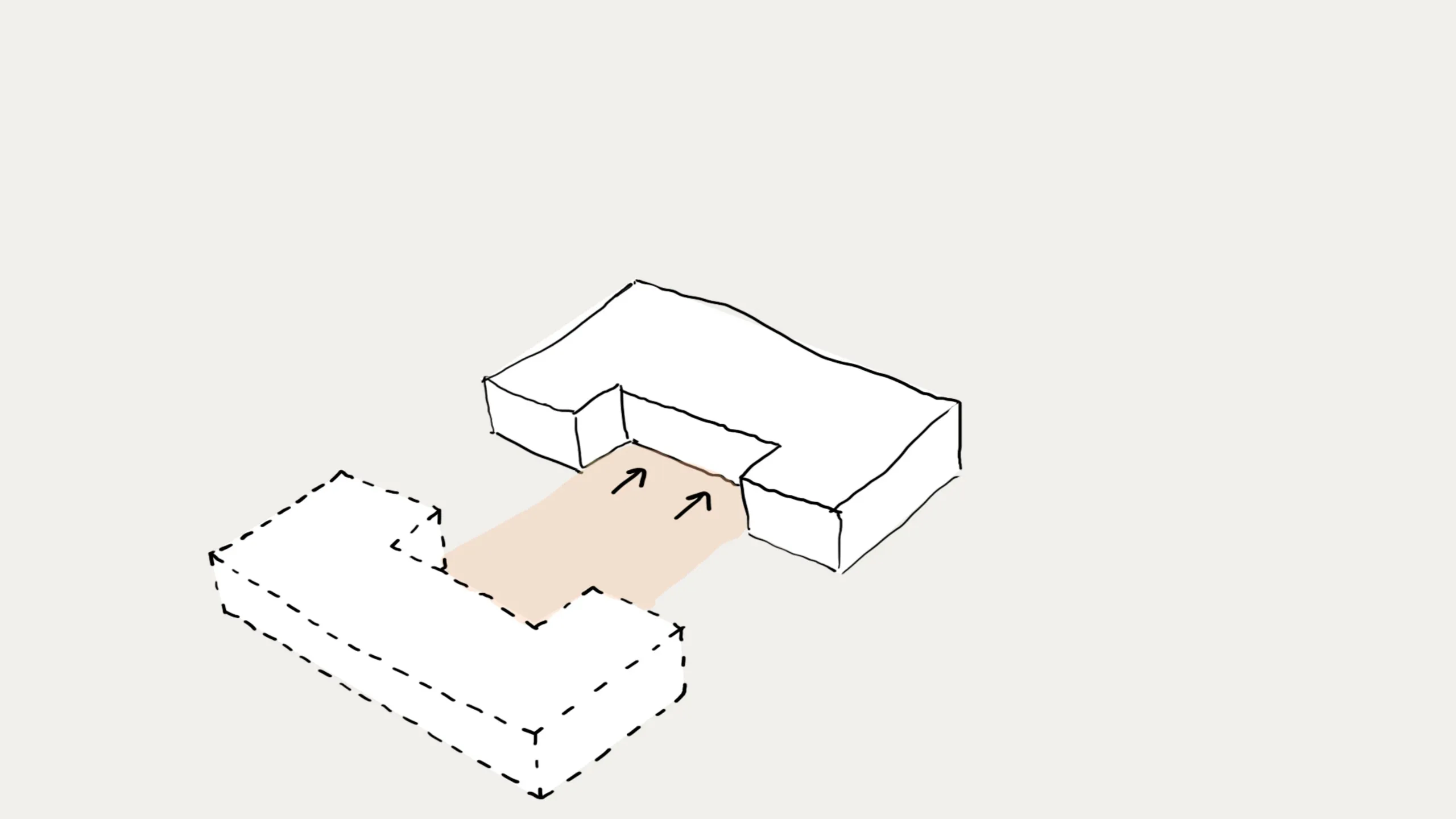 Courtyard
Shifting the blocks creates a cozy common area between the clusters.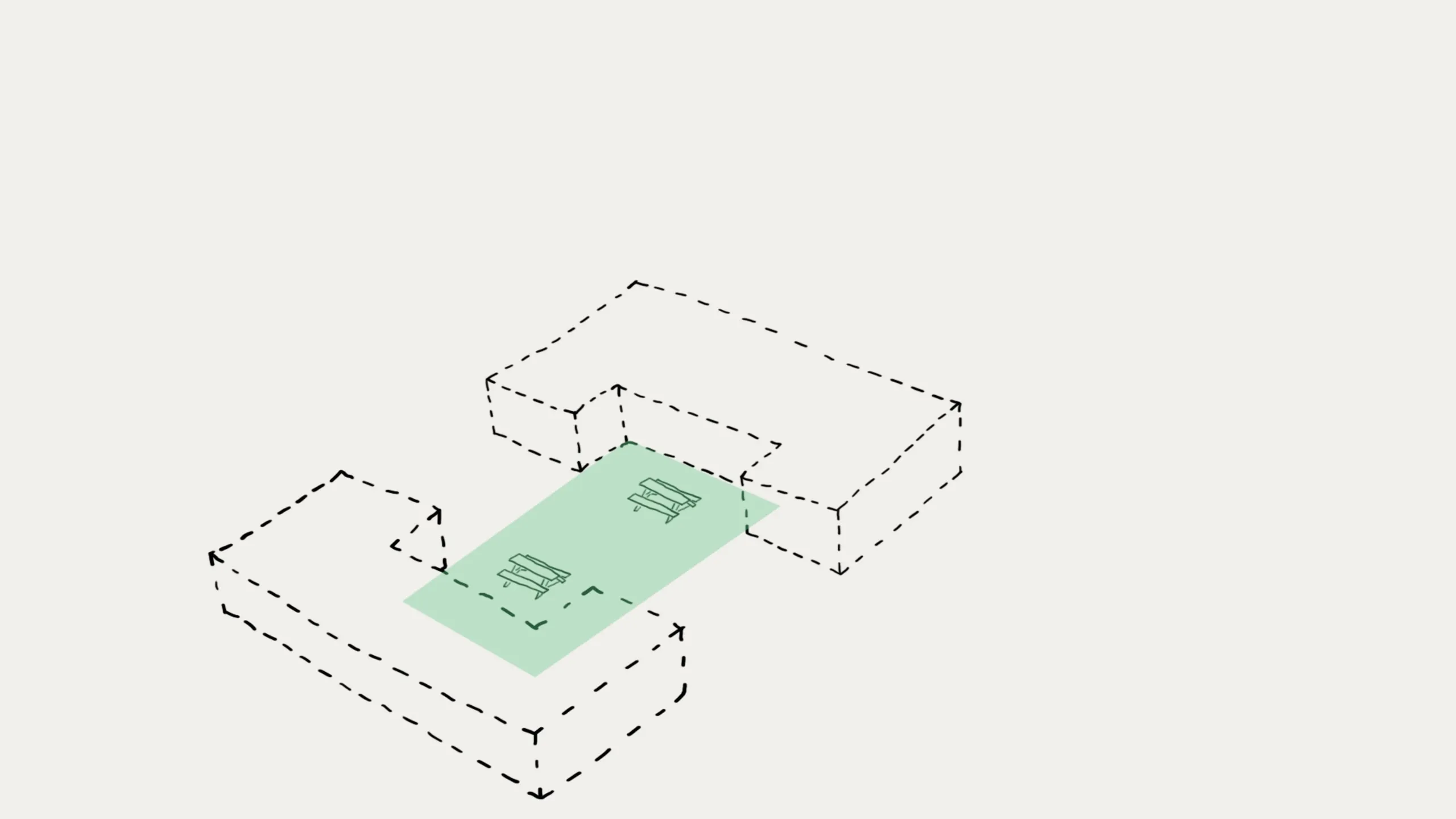 Common space
An invitation to social activities, community, and conversations across apartment clusters.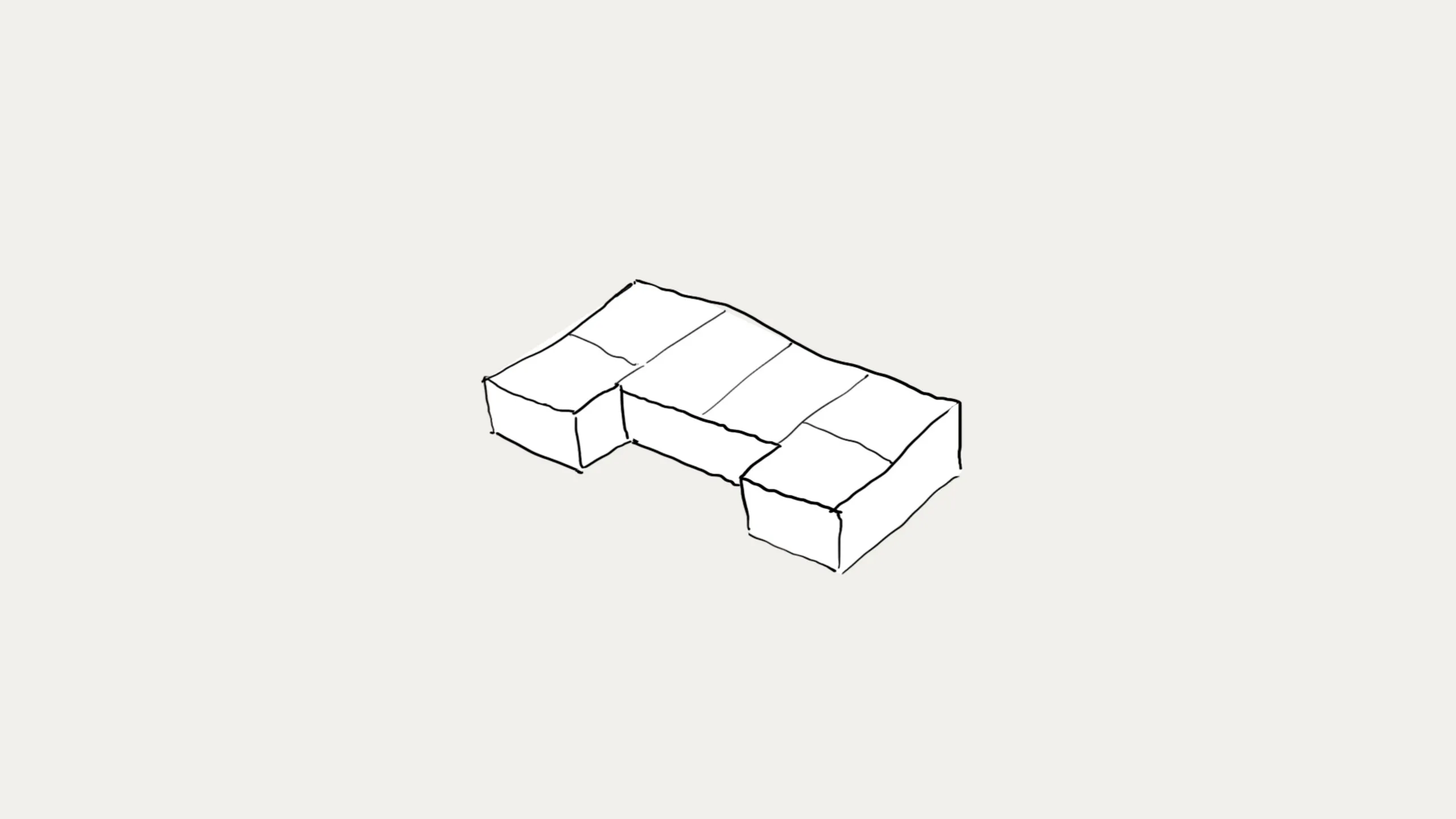 6 homes
The print volume is subdivided into 6 apartments.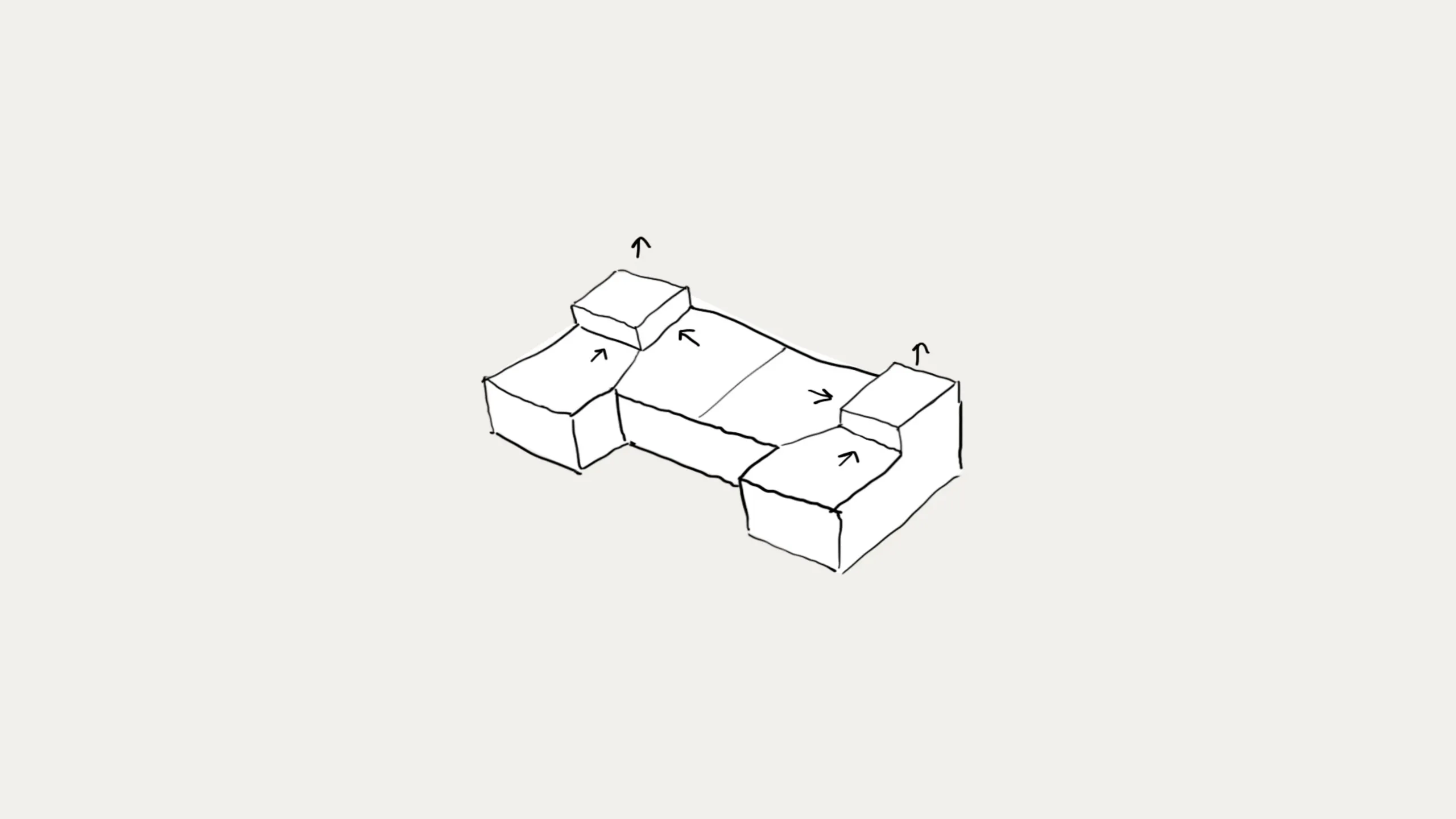 Utilization of space
The footprint of the corner homes is squeezed smaller, but they grow in height, making lofts possible.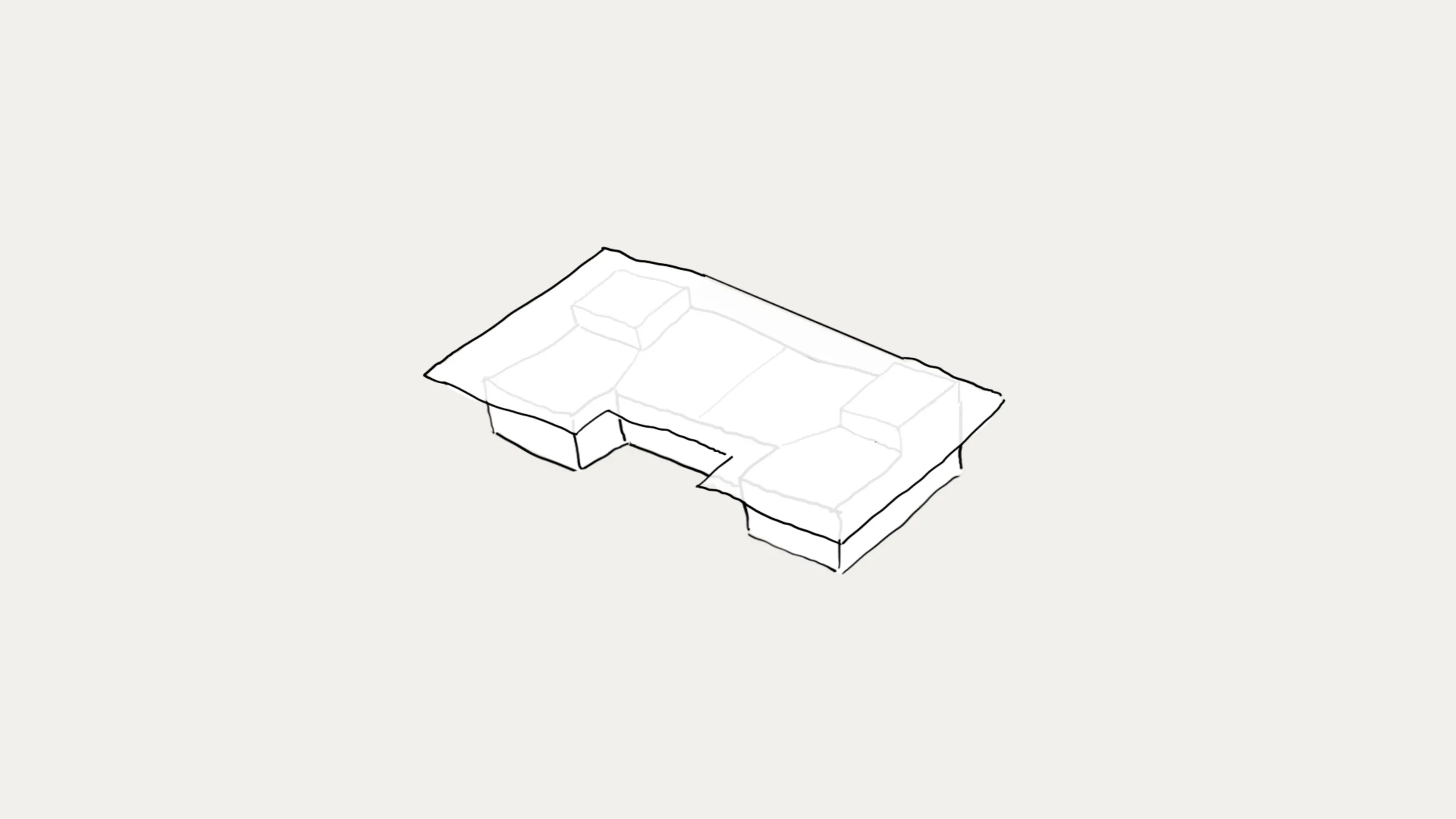 Slanted roof
Large roof surfaces are being added, pitched to accommodate the lofts. The high end provides a lookout for trees, the low end meets in common spaces.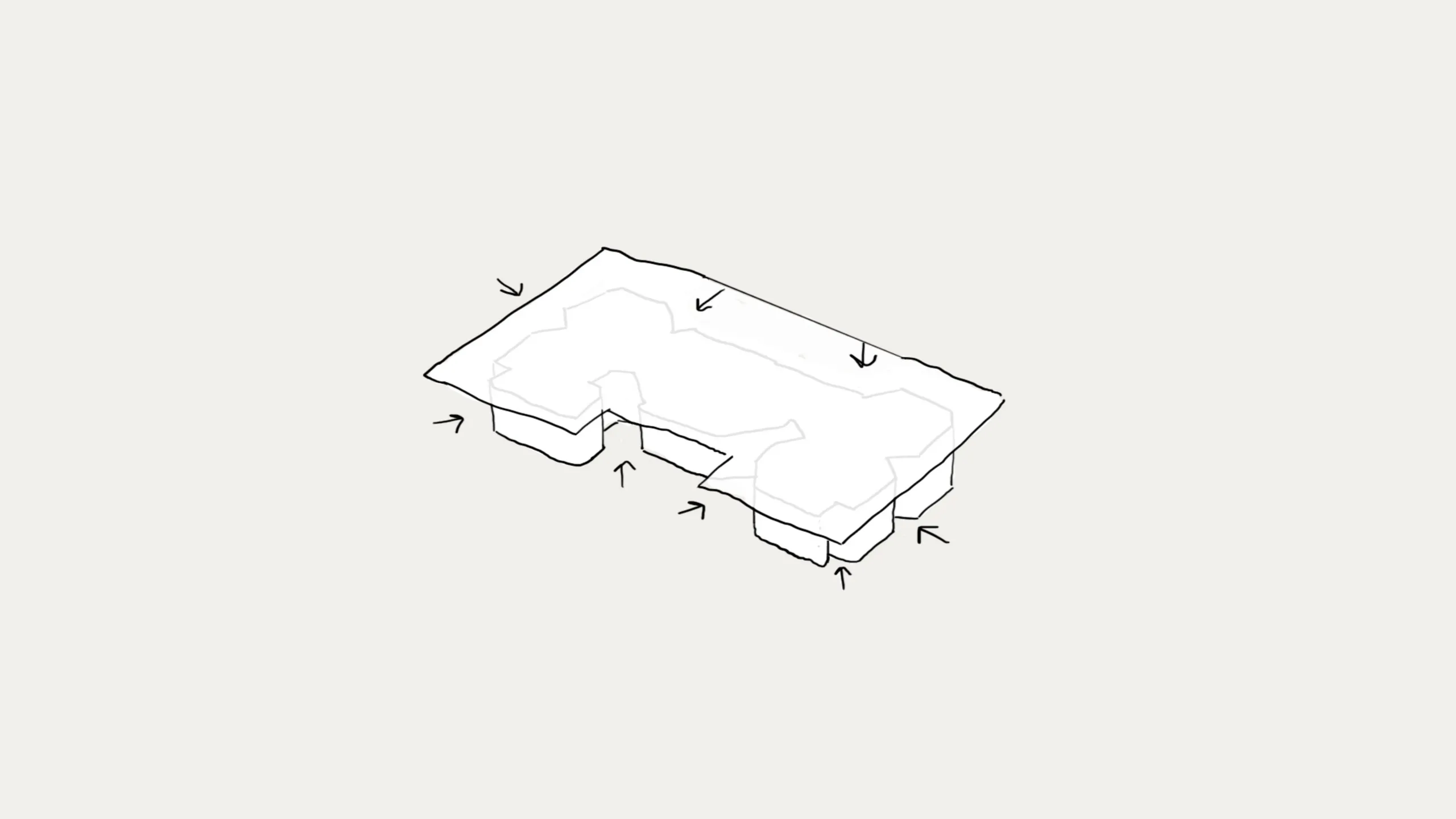 Village atmosphere
The facade is pushed in to create small private outdoor spaces. Shifts break up long facades and create variety.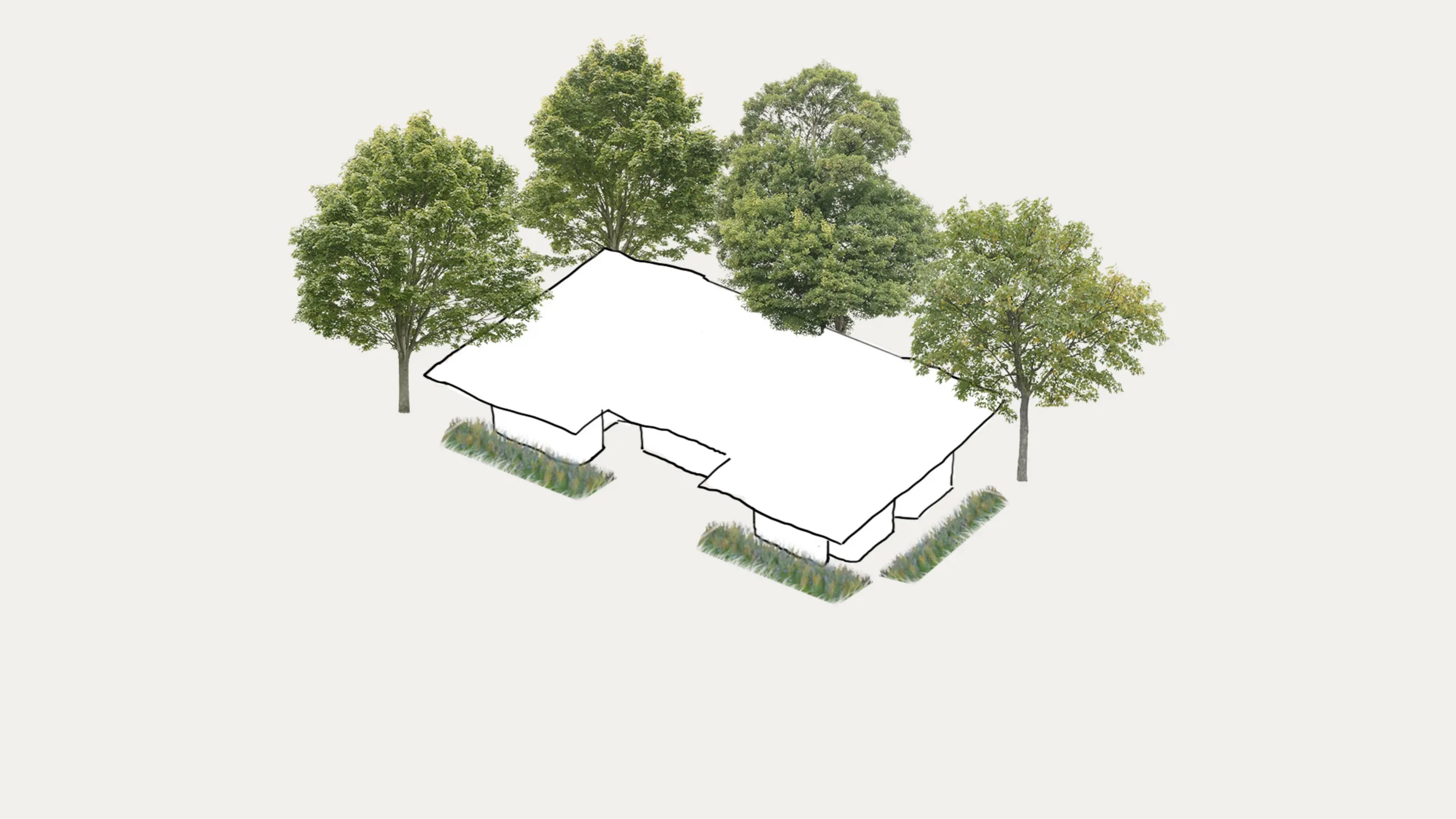 Garden space
Beds of wild, natural plants are placed around the building for drainage during heavy downpours as well as screening and privacy.