Wadi Rum Field Expedition
In 2017, Sebastian and Karl-Johan took one of the first steps on a journey that became SAGA Space Architects. They individually visited the Wadi Rum desert, known for its resemblance to the Martian landscape, to conduct a field expedition.
How do you imagine Mars?
A difficult challenge about designing for Mars is the lack of first-hand research. No human has set foot on the planet and without a frame of reference, Mars quickly becomes a speculative dream. Essential to any architectural project are questions like: How does it look? How does it feel? How does it sound?
To begin to understand and answer these questions, we travelled to the place on earth that most closely resembles Mars: The Wadi Rum desert. During our two weeks of solitude there we gained critical insight to the challenges of isolation and deprivation, as well as a visual impression of the red Martian desert.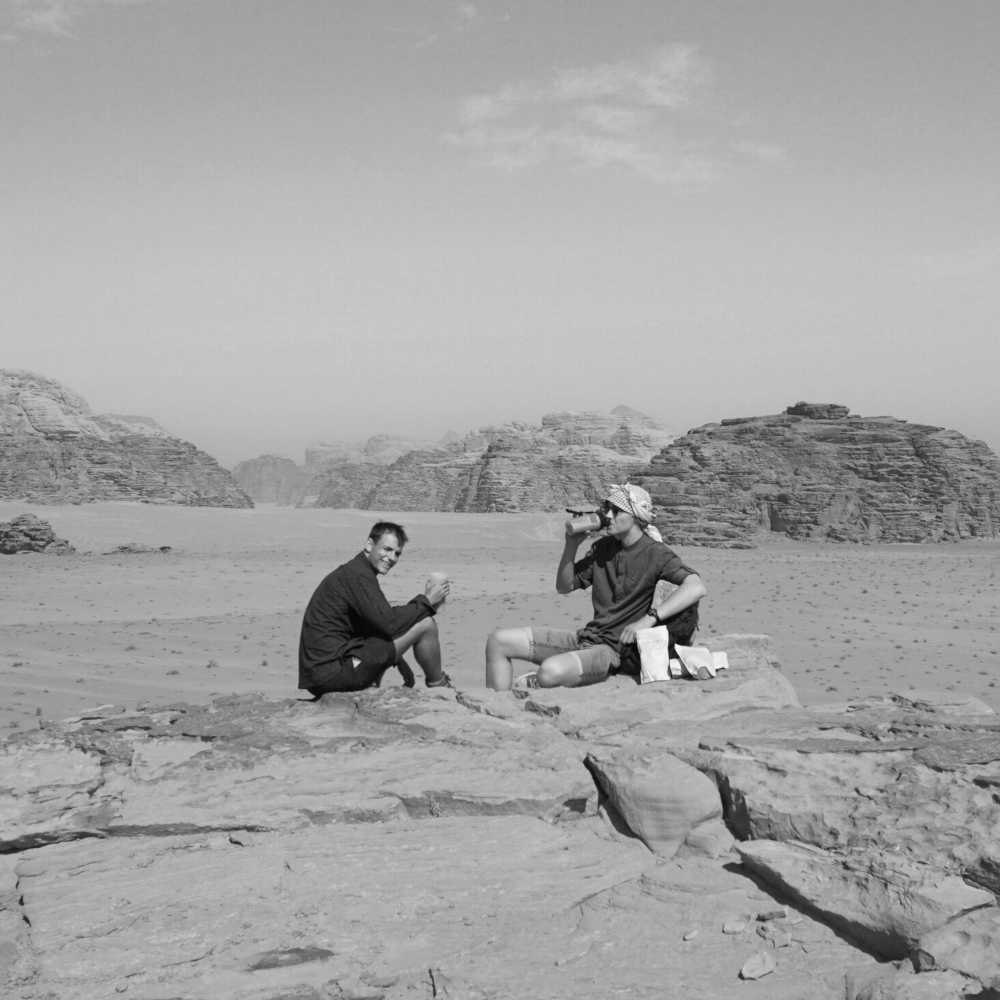 Sebastian and Karl sitting in the Wadi Rum desert.
IN SITU WATERCOLOR PAINTINGS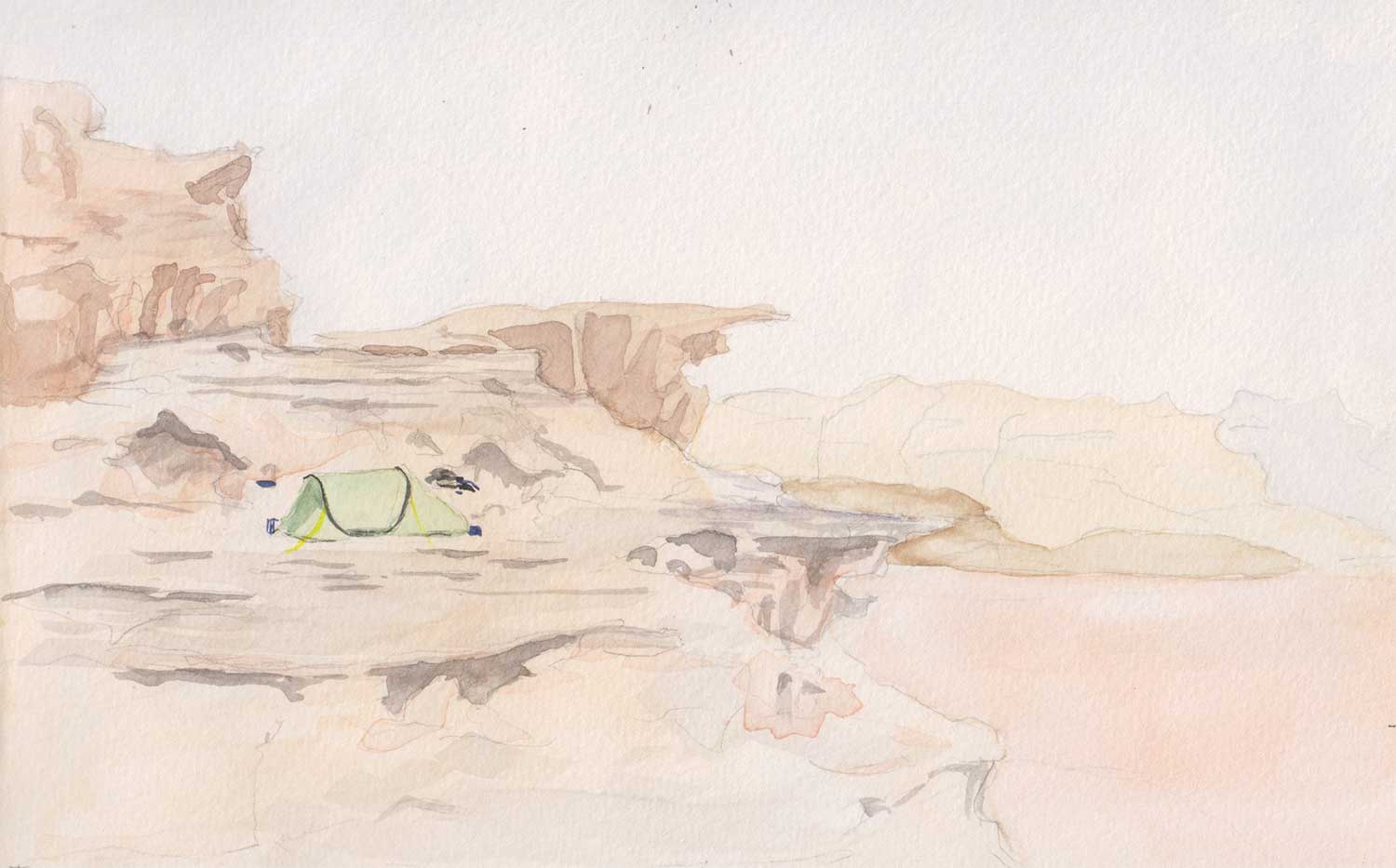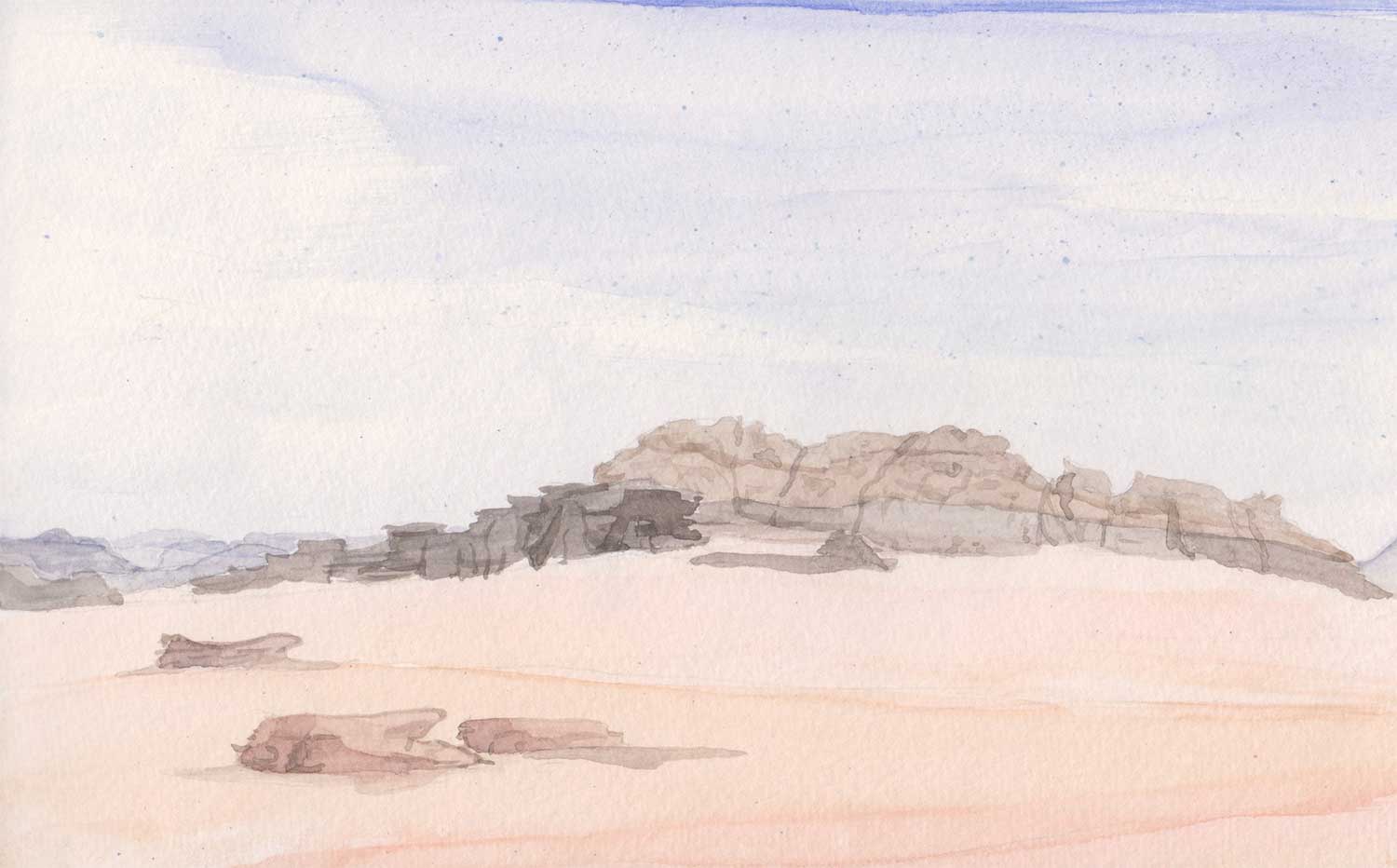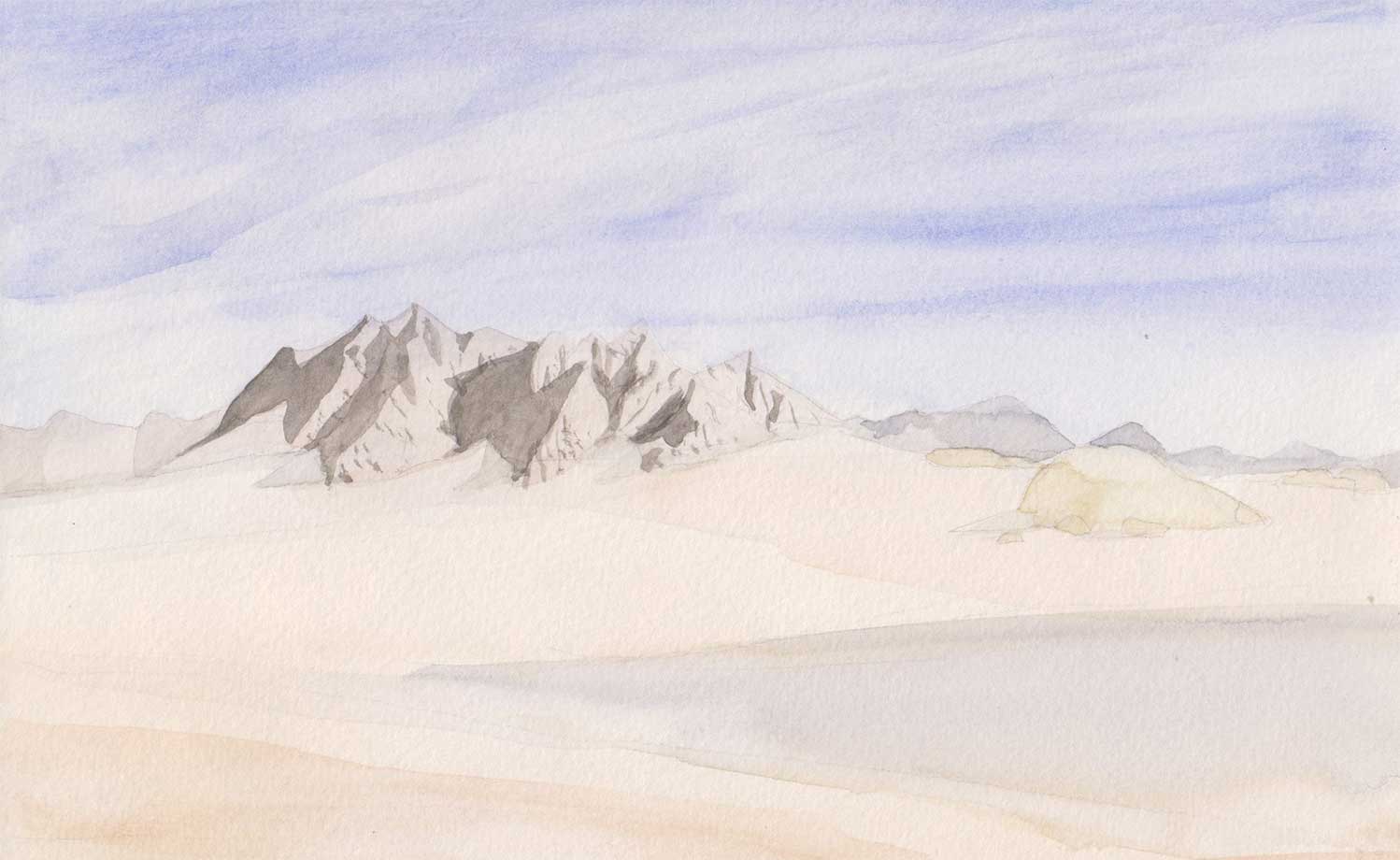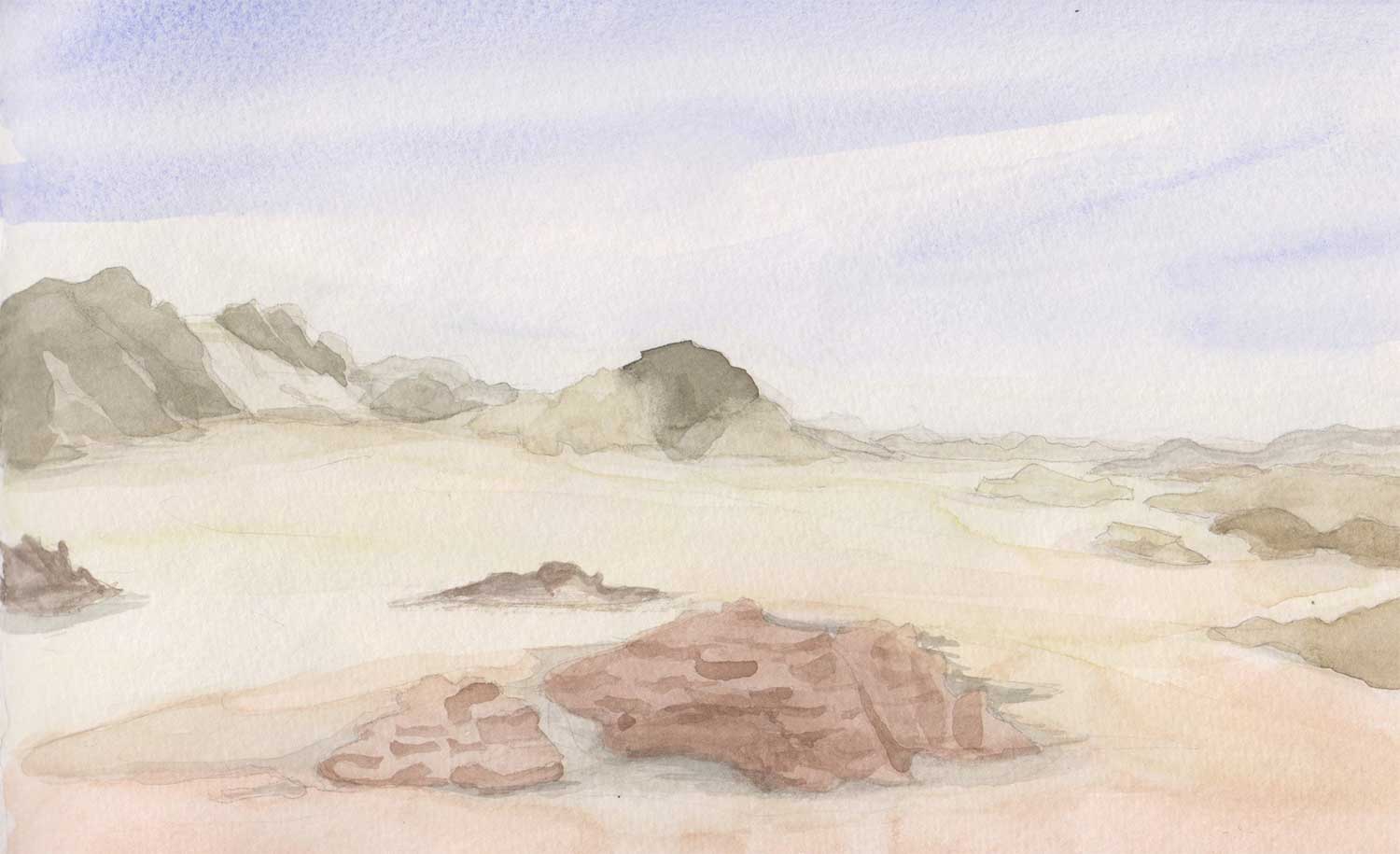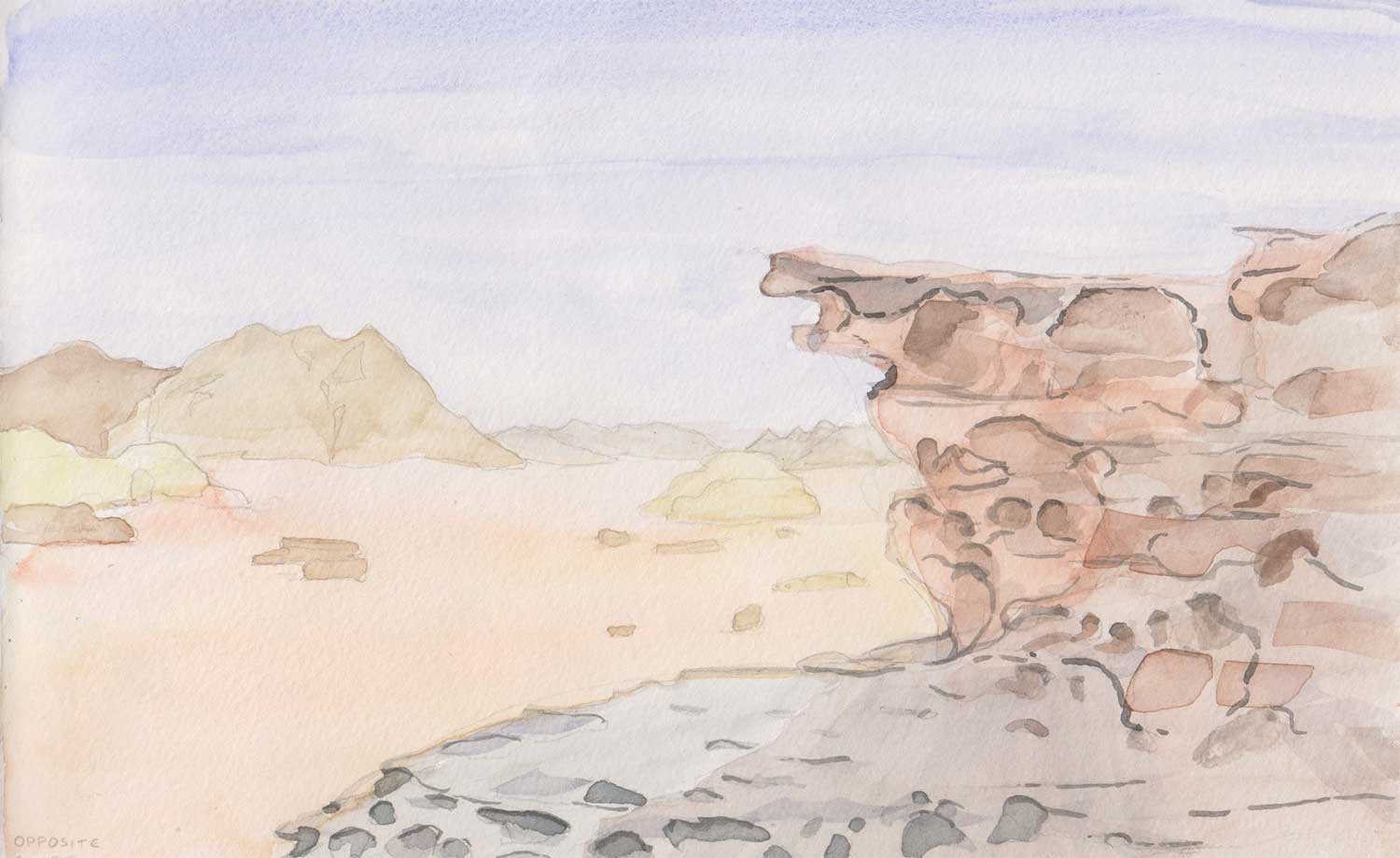 "Time moves slower here, away from the quantified time of civilised living. In the morning I question how time will pass when I have nothing to spend it on. I remind myself that time goes, even when nothing happens, and eventually, I will return home. Knowing the finity of the experiment comforts me. Could I endure this if there was no end date?"
— Excerpt from personal diary


Images from Mars (top) and Wadi Rum (bottom)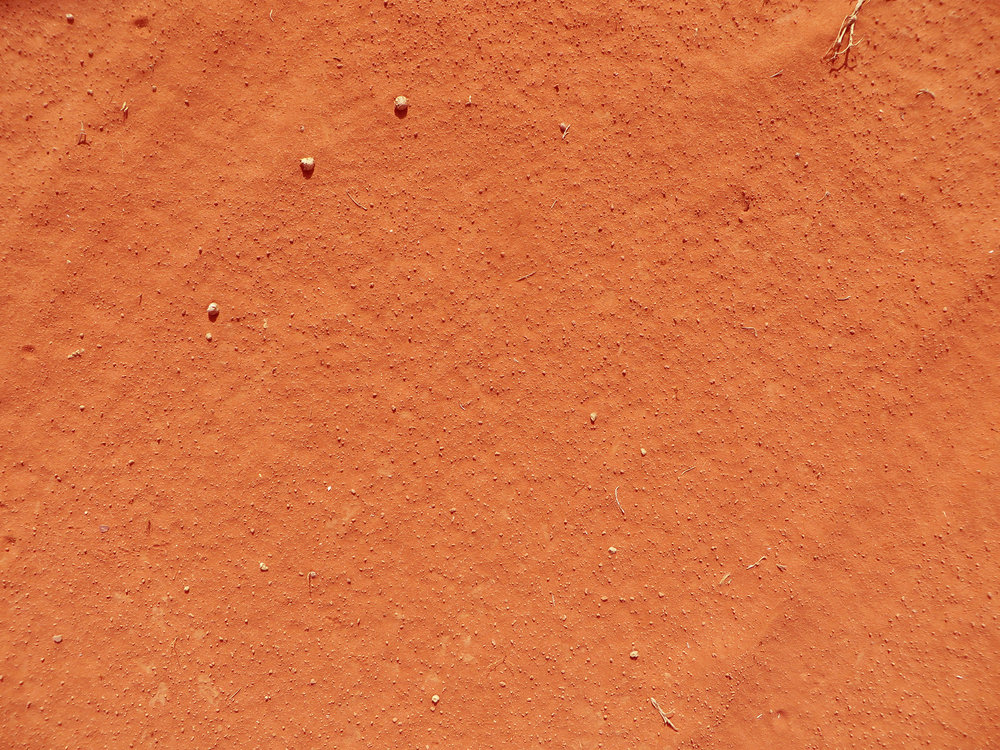 "After a week in the desert, the redness of the sand seemed to fade away. It wasn't until I unpacked a new bottle of water, which seemed to shine with an impossible clear blue colour - that I realized my eyes had completely adjusted to the red sand"
— Excerpt from personal diary